Casa das Arribas was built in the 1940ies as a family estate by re-known Portuguese architect Raul Lino. We carefully renovated the buildings upgrading to modern standards. The apartments combine luxury-hotel amenities with the privacy, space and independence of your own holiday house. Guests share the vast garden, the pool and the tennis court - your holiday casa just off the cliffs near Lisbon.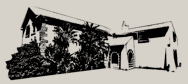 A building with history
The architect of Casa das Arribas, Raul Lino, is responsible for many landmark buildings in the Sintra and Cascais region. His buildings benefit from his focus on climatically functional construction and use of sustainable and local materials. His work evolved around his theory of the 'Casa Portuguesa'; an idealized concept of Portuguese residential architecture, planning, and lifestyle.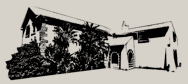 Vast Garden
The 9'000 sqm garden is shared between all arpartments. Much of the original landscaping is preserved, with a wide array of tropical plants, with stone paths, terraces, and fireplaces calling for casual BBQs.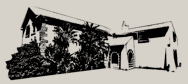 Pool with a view
Our pool is 12 x 6 m large and up to 2.5m deep with a bouncy diving board, shared between all parties. There are no gates and the pool is not supervised. We recommend parents to watch out for their children.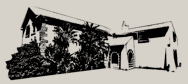 Heating and fire places
While we enjoy good weather most of the year, conditions can get rough. All apartments have central heating, some also have fireplaces. Ocean breeze and thick stone walls make sure no air condition is needed.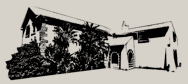 Tennis Court
The tennis / basketball court on our property calls for the next match. Equipment is available on site.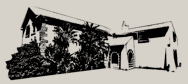 Outdoor gym
Our outdoor gym installation invites for a work-out on the high bars or the squad rack. Available equipment includes longbars with weights, barbells, tractor tires, kettlebells, TRX suspension straps,yoga mats, skate boards, balancing boards etc.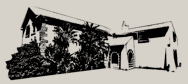 Comfortable Beds
A good night sleep is crucial for a relaxing stay. Our beds, mattresses, pillows and bedding are from Coco Mat, handmade in Northern Greece, using naturally replenished raw materials, such as cotton, seaweed, wool and wood.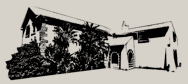 Breakfast Basket
We can bring a breakfast basket in the morning with an assortment of fresh local products (fresh orange juice, tea, coffee, bread, eggs, ham, cheese, jam, fruits, butter, etc.) for you to make your own breakfast. Please add this option when booking your apartment, it's EUR 15 per person.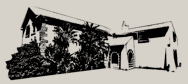 Artisan personal care products
We provide organic shower gel, shampoo and soap for your stay. Our personal care products are based on various cold-pressed nut oils, produced by local cosmetics artisans of Oliofora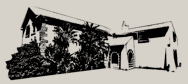 Honesty Pantry
Our small on-site self-checkout store offers some of the basics if you arrive late or are too lazy to go to the village. Supplies include a selction of local wines, beer, water, milk, tea coffee, etc. Just register you purchases on the iPad on your way out.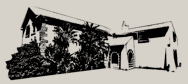 Vegetable garden
We try and grow some veggies in our vegetable garden. Depending on the season you should find courgette, tomatoes, herbs, lettuce, green beans, cabbage, paprika etc.etc. ready for pick-up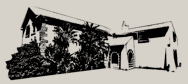 Seaview Spa - COMING SOON
COMING SOON - Our little spa is perfect for the less sunny days: A finish sauna with windows to the ocean, a hot-tub to linger and an ice tub to re-engerise. Complete the treat with a massage in your apartment.
The apartments are equipped with everything you need to relax from the moment you arrive, standard feel-good stuff:
1 bathrobe per guest
Towels and beach towels
Hair dryer
Kitchen equipment
Kitchen basics (organic olive oil, sea salt etc.)
Dishes, wine and water glasses, cutlery
TV
Free high-speed wifi (250M/50M)
Free parking
Shared washing machine and dryer on the property
Ironing equiment available
Safe with number code